Management Team
To view the biographies please click on the individual names of the Management Team.
Amanda Farrell is President and Chief Executive Officer at Partnerships BC. Amanda leads the company's efforts to improve customer service and business development and build on relationships with service providers, and current and future clients. She continues to lead the Evergreen Rapid Transit Line Project.
Amanda joined Partnerships BC in November 2004 and has held positions in a number of sectors since then. Most recently, Amanda held the position of Vice President, Projects with responsibility for supporting the high-quality delivery of planning, procurement, and contract management advice and support to clients in the development of major public infrastructure projects.
Prior to joining Partnerships BC, Amanda gained extensive public policy and operational experience in the UK.
Amanda holds a Bachelor of Sciences from the University of Reading, followed by postgraduate research at the University of Bath.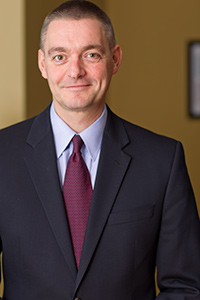 Michael Houle is a Vice President at Partnerships BC, overseeing all matters related to the justice sector and client and market engagement. During the course of his 30-year career, he has been responsible for the implementation of a number of major North American capital projects, resulting in measurable benefits to end users and taxpayers. Michael's experience also includes the leadership and structuring of alternative service delivery projects that optimized efficiencies in corporate, IT and operational service delivery.
With advanced degrees in Arts and Business Administration, Michael's more recent work history includes an extensive array of engagements ranging from service delivery planning and development to the analysis and implementation of infrastructure projects.
Chan-Seng Lee joined Partnerships BC in December 2004. As Vice President of Finance and Administration, he is responsible for finance, information technology, human resources and administration for Partnerships BC. He brings 10 years of experience in finance, taxation, mergers and acquisitions, regulatory reporting, information technology, human resources and administration and corporate governance to the Company.
Prior to joining Partnerships BC, Chan-Seng was the Chief Financial Officer of CML Global Capital Limited, a publicly-listed international investment firm and an officer of Aspen Properties Ltd. and Consolidated Properties Limited, commercial real estate companies. Prior to this, Chan-Seng worked extensively with private companies in the areas of finance, acquisitions and taxation.
Chan-Seng is a Chartered Accountant and is a current member of the Institute of Chartered Accountants of British Columbia and the Canadian Institute of Chartered Accountants. Chan-Seng also holds a Bachelor of Commerce degree in Finance from the University of British Columbia.
Mark Liedemann is responsible for the overall quality and consistency of Partnerships BC's involvement in infrastructure projects. Since Mark joined Partnerships BC in 2008, he has led the procurement management team for projects in the health, transportation and energy sectors in B.C. and other parts of Canada. His primary expertise is in procurement management, contract negotiations, strategic assessment and financial and business analysis. Prior to joining Partnerships BC, Mark was a vice president at PricewaterhouseCoopers in its Infrastructure, Government & Utilities practice where he was involved in number of partnership projects in the health, transportation and rapid transit sectors. Mark holds a Bachelor of Science from the University of British Columbia and a Masters of Business Administration from the University of Victoria. Mark earned his designation as a Chartered Financial Analyst charter holder in 2003.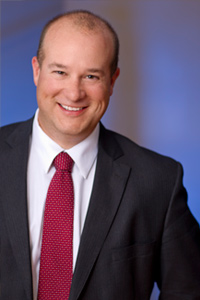 Jeff Good is Assistant Vice President at Partnerships BC, with a focus on the health, energy, and water sectors. Jeff brings a strong finance, capital markets and procurement background to projects with Partnerships BC's involvement. Jeff has been involved in the planning and procurement of projects in the health, transportation, and water treatment sectors. Prior to joining Partnerships BC, Jeff worked at the Credit Union Central of British Columbia (CUCBC, now Central 1 Credit Union) as a Financial Risk Management Analyst. Jeff played an active role in all matters of investment policy compliance and management of CUCBC's $3.5 billion dollar (CDN) portfolio. In addition, Jeff has worked at Toronto-Dominion as a Trader, and at National Bank Financial as an Investment Advisor. Jeff has a Bachelor of Business Administration with a Finance Major from Simon Fraser University. He is a Chartered Financial Analyst (CFA) charter holder and past executive member of the board of the CFA Victoria society.
Karen Mill joined Partnerships BC in 2002. As Corporate Legal Counsel, she provides advice on corporate legal issues. In addition, Karen is responsible for providing project legal support primarily during the project procurement stage.
Karen articled with the B.C. Ministry of Attorney General and was called to the B.C. Bar in September 1998. She has worked primarily in the B.C. public sector in the area of capital procurement and budgeting and also has a background in information and privacy and corporate law. From 2002-2006, and from 2014 onwards, Karen has served as corporate secretary for Partnerships BC.
Prior to working with Partnerships BC, Karen worked with Capital Division, Treasury Board Staff, B.C. Ministry of Finance.
Karen has a Bachelor of Arts and a Bachelor of Laws from the University of Victoria. She is a member of the Law Society of British Columbia and the Canadian Society of Corporate Secretaries.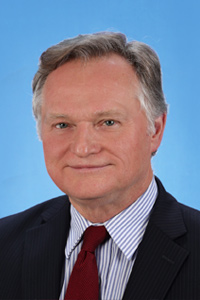 Mark Pucsek is Assistant Vice President at Partnerships BC, with a focus on the accommodations sector. Mark provides strategic commercial advice, financial and risk analysis, and procurement services to Partnerships BC's clients. In this role, Mark advises senior public sector clients on projects in the social housing, education and health sectors. Before joining Partnerships B.C., Mark was a Project Manager and Account Executive with British Columbia Building Corporation where he specialized in courts and corrections. Mark holds a Bachelor of Administrative Studies (Economics) from York University. He holds a designation with the Project Management Institute.
David Hubner is an Assistant Vice President at Partnerships BC, leading a range of infrastructure project engagements from the early stages of conceptual development, through to service delivery planning, procurement analysis and implementation. He has a Master of Business Administration (Finance) and an economics degree and spent ten years in the banking sector and corporate finance area prior to his work in procurement. Over the past nine years, David has been involved in a number of major capital projects in the transportation, energy and accommodation sectors that have provided measurable benefits to end users and taxpayers.